Partners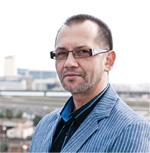 Graham Clarence
B Sc. Civil Engineering UCT, 1988
Graham Clarence has twenty years experience on a wide variety of fast track civil engineering and building projects, both from a construction management and a professional project management point of view. A civil engineer by profession, Graham initially pursued a successful career in one of the country's largest construction companies before exploring the field of professional project and development management. Graham's strong construction background and interpersonal skills set him apart. Graham has the ability to effectively pull large complex projects together and has the foresight to identify and mitigate key risks that are presented through the process.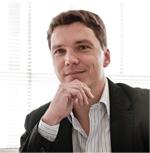 Andrew Hoeks
B. Sc. Hons (Construction Managment) UCT, 1995
Andrew Hoeks, with 10 years experience at one of the country's leading construction organisations, entered the world of project management in 2005. This is when he joined forces with Graham and Terrence at Target Projects. He brings with him a wealth of knowledge in complex building projects, including some of the Western Cape's most prominent retail, residential and mixed-use developments. His shared vision with the Target Projects team has made him invaluable and he has since been instrumental in successfully completing a number of high profile projects.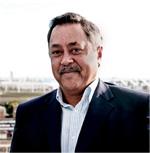 Terrence Smith
B Sc. Civil Engineering UCT, 1977; GDE, UCT, 1991
Terrence Smith is an authority in the field of development and project management. With a passion for the industry and its challenges, Terrence started his career as a consulting engineer over three decades ago. To date, Terrence has enjoyed a strong affiliation with a number of industry and academic institutions and was instrumental in developing targeted procurement strategies with provincial government in the 1990's. Terrence has in more recent times headed up a number of the region's most prestigious developments including the Cape Town Convention Centre and a number of Airport Terminal upgrades at Cape Town International.

Download our E-Brochure